Integrity Laser is the United States Distributor for Bios S.r.l.s.u.
We are the United States Service Provider. We will repair with all manufacturer parts.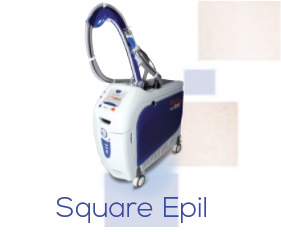 SQUARE EPIL
Alexandrite Nd:YAG laser blended emission.
The state of the art for hair removal on all skin types
True blended 755 & 1064 laser.
Usable on all skin types.
Has the option for tanned skin.
Up to 3Hz with large spot sizes can do a full body in as little as 30 minutes.
Square spot size up to 27mm or round up to 30mm.
Built in smoke evacuator.
Easy self lamp replacement.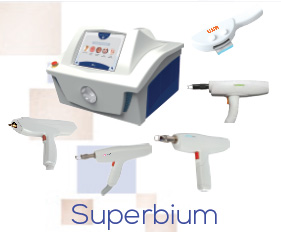 SUPERBIUM
The Superbium is a multiplatform laser combining all aesthetic medicine in one machine. The Superbium can come with up to 5 laser hand pieces:
IPL hand piece comes interchangeable filters.
Q-Switched laser hand piece is a 1064nm at 1800mJ and 532nm at 900mJ.
Nd:YAG laser hand piece is short pulse and long pulse with optional fiber attachment.
Er:YAG laser hand piece has 2500mJ – 10Hz @ 2940nm max energy.
Fractional Er Glass laser hand piece is 10J x 1Hz @1540nm Fractional.